MISSION, VISION, VALUES & CULTURE
At Ntubed, our operations are built on our commitment to always do the right thing for our clients, our people and community. We are always guided by our Mission, Our Visions, and Our Values.
Mission
Be a global company that makes businesses and the world healthier through technological innovation.
Vision
- Become the global leader in the development and application of technology to solve our customers most demanding challenges.
- Engage, develop, and empower our diverse and valued employees to foster a culture of creativity and growth.
- Strengthen our communities through volunteerism, sustainable operation.
Integrity
We say what we mean, we mean what we say. We have the courage to make tough ethical decisions and we are transparent with our clients and team.
Innovation
With curiosity and tenacity, we are always looking for new ways of doing things, to excel and continuously improve.
Diversity & Inclusion
- We foster a sense of belonging and also welcome all perspectives.
- We provide equal opportunities and resources for everyone regarding of tribe or gender.
Commitment
We are accountable. We take responsibility and ownership, we model servant leadership, and operate with a sense of urgency to our teams and clients.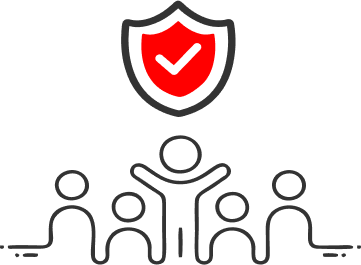 We are Team - Oriented
We collaborate and proactively engage with each other to meet shared objectives. We focus on relationship building and staying connected with each other. One for all, All for one!